London Drama News
Join Us to be a Drama teacher in China!
Y.H English and Drama is currently looking for enthusiastic drama teachers or graduates who studied drama related degree programme subjects such as Drama, English and Drama, Drama in Education, Acting, etc. The ideal candidates should have a passion to teach drama and be keen to work with students from different culture backgrounds. Previous teaching experiences would be highly desirable, but not necessary.
Full information here.
Contact us at vyiwu@hanlanedu.com
Or email London Drama at londondrama1@gmail.com
---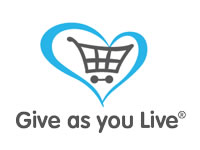 Help London Drama by shopping online!
As a charity London Drama has recently joined Give As You Live, a campaign to benefit charities by encouraging people to shop online.
Shop with your favourite stores and they'll donate to London Drama - all without charging you a penny more. From John Lewis to Expedia, you can compare thousands of products and brands that will all raise money for any UK cause and get the best deal online. Get started raising money for London Drama today. Find out more on the video below - select Full Screen icon to view properly.

Please sign up for London Drama's Give as you Live campaign at Give As You LIve. Many thanks!
---
Drama Support
Drama Job Vacancies
Current Drama jobs here.
To advertise your Drama job please contact
londondrama1@gmail.com
---
Borough Drama
Is your borough organised for Drama? Does it provide INSET or CPD courses? London Drama can support the development of initiatives and programmes for drama in boroughs. Please contact us if you would like more information.
Find out more
---
School Support
If your school would like to develop drama training please contact us. We will advise on or provide active resourcing.
---
Youth Theatres
Get Into Theatre helps you find out about career opportunities, work experience, training and much more.
---
Publications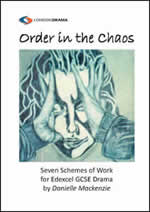 Order in the Chaos
by Danielle Mackenzie
This new practical resource book by Danielle Mackenzie published by London Drama provides teachers with seven exciting units of work and materials designed for the GCSE Edexcel Drama Examintion, New Specification, helping to organise "Order" in all that potential "Chaos".
Published as a downloadable E-Book.
More info and download here
---
London Drama Members!
Get 5% discount on all London Drama books at LD Books. (Log in required.) Applies also to members of National Drama and English Speaking Board. Find out more
---
Visit us on Facebook and Twitter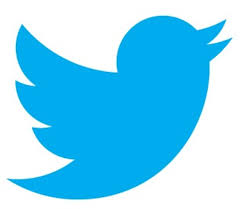 ---
Beginning Drama 11-14 (Second Edition) (Members)
£18.99
£18.04
Beginning Drama 11-14 (Second Edition) (Members) £18.99 £18.04
This guide explores the roles, skills and knowledge needed to become an effective drama teacher. It combines practical advice on planning, teaching and assessing with the best teaching practices. It also offers lesson plans for years 7-9 students to use in their teaching.
PART ONE:The Drama Curriculum:
The Field of Drama; Progression & Continuity; Assessment; Drama & Language Development.
PART TWO: The Roles, Skills and knowledge of the Drama Teacher:
Roles; Skills; Knowledge
PART THREE: Lesson Plans:
Year 7; Year 8; Year 9.
Professor Jonothan Neelands is a National Teaching Fellow, the Chair of Drama and Theatre Education, and Director of Teaching and Learning at the University of Warwick UK. He has trained teaching artists at the Royal Shakespeare Company and at New York's New Victory Theater.
Recommended products
Creating Democratic Citizenship Through Drama Education (Members)
(

£20.99

£19.94)
by Peter O'Connor (Editor)
Trentham Books
ISBN: 9781858564562

more info
Drama Schemes (Members)
(

£16.95

£16.10)
by Mark Wheeller
Rhinegold Education
ISBN: 978-1-907447-17-4

more info
Schemes for Classroom Drama (Members)
(

£16.99

£16.14)
by Maggie Hulson
Trentham Books
ISBN-13: 978 1 85856 376 3

more info
Coming up

Drama TeachMeet at Compass School, Southwark
Thurs 24th January 2019: 5.30-7pm
Venue: Compass School, SE16 2BT (Map)
At London Drama's next TeachMeet the new Artistic Director of Theatre Peckham, Suzann McLean, and the Co-Artistic Director at Blue Elephant Theatre, Jo Sadler-Lovett, will lead a discussion on the theme: How do we establish, develop and sustain meaningful relationships with theatre partners?
This is a fantastic opportunity to meet and discuss with two brilliant Southwark Theatre Practitioners - and it's free! Glass of wine included.
More info & book at Southwark TeachMeet or at Eventbrite.
---
Drama to Inspire!
Thurs 11th & Fri 12th April 2019: 10am-5.30pm
Venue: Goldsmiths, University of London
Our 2019 Conference aims to inspire you by bringing together a diverse range of Drama, Theatre and Performing Arts teachers and practitioners, who are currently involved in the field of education, from London and beyond in order to enable links and put you in touch with one another to share current projects and practice.
More info & Early Bird booking at Drama to Inspire!
Early Bird Concession booking at Concessions.
Members discount booking at Members.
Early Bird Eventbrite booking at Eventbrite
---
Surveys
Drama Networks Survey
Are you in an active local network for drama teachers? Would you like to be? Take the LD Drama Network Survey here
---
GCSE Drama Take Up Survey
Has EBacc undermined GCSE Drama take up? Take the survey here.
---
Courses Survey
We are always keen to hear what courses we can run for you. Please take our Courses survey here.
---
Mapping Drama Practice
Take the Survey of Drama Practice: it will only take a minute
---
Organisations
STEP is a borough-wide partnership linking the theatre community and education and youth sector in the London Borough of Southwark. STEP aims to equalise, extend and deepen the theatre and drama experience of all young people living in Southwark through the development of strategic partnerships between schools, youth and community groups and theatres and performing arts organisations. STEP's objective is to work closely with Southwark schools, youth and community groups and theatres and performing arts organisations to develop creative approaches to learning and provide innovative projects which stimulate children and young people's personal development and contribute to their educational attainment.
Find out more here.