London Drama News
Join Us to be a Drama teacher in China!
Y.H English and Drama is currently looking for enthusiastic drama teachers or graduates who studied drama related degree programme subjects such as Drama, English and Drama, Drama in Education, Acting, etc. The ideal candidates should have a passion to teach drama and be keen to work with students from different culture backgrounds. Previous teaching experiences would be highly desirable, but not necessary.
Full information here.
Contact us at vyiwu@hanlanedu.com
Or email London Drama at londondrama1@gmail.com
---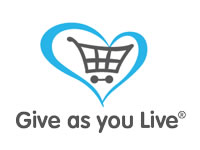 Help London Drama by shopping online!
As a charity London Drama has recently joined Give As You Live, a campaign to benefit charities by encouraging people to shop online.
Shop with your favourite stores and they'll donate to London Drama - all without charging you a penny more. From John Lewis to Expedia, you can compare thousands of products and brands that will all raise money for any UK cause and get the best deal online. Get started raising money for London Drama today. Find out more on the video below - select Full Screen icon to view properly.

Please sign up for London Drama's Give as you Live campaign at Give As You LIve. Many thanks!
---
Drama Support
Drama Job Vacancies
Current Drama jobs here.
To advertise your Drama job please contact
londondrama1@gmail.com
---
Borough Drama
Is your borough organised for Drama? Does it provide INSET or CPD courses? London Drama can support the development of initiatives and programmes for drama in boroughs. Please contact us if you would like more information.
Find out more
---
School Support
If your school would like to develop drama training please contact us. We will advise on or provide active resourcing.
---
Youth Theatres
Get Into Theatre helps you find out about career opportunities, work experience, training and much more.
---
Publications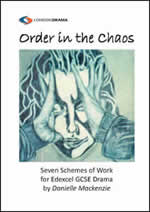 Order in the Chaos
by Danielle Mackenzie
This new practical resource book by Danielle Mackenzie published by London Drama provides teachers with seven exciting units of work and materials designed for the GCSE Edexcel Drama Examintion, New Specification, helping to organise "Order" in all that potential "Chaos".
Published as a downloadable E-Book.
More info and download here
---
London Drama Members!
Get 5% discount on all London Drama books at LD Books. (Log in required.) Applies also to members of National Drama and English Speaking Board. Find out more
---
Visit us on Facebook and Twitter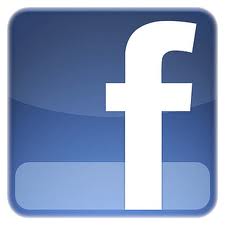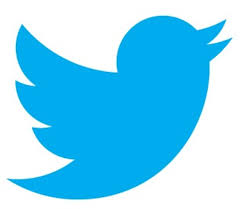 ---
The Dutiful Daughter (Members)
£7.99
£7.59
The Dutiful Daughter (Members) £7.99 £7.59
A group of troublesome actors arrive in a modern city. They tell the story of Ke Xin, princess of the Isle of Joy, who is always obedient until the day the sea brings to her island home a strange sailor, a raving fool without a memory, a man who will challenge everything she believes in.
A timeless tale of love, power and transformation that explores many of the key issues faced by young people today.
Charles Way began writing plays in 1978 when he joined Leeds Playhouse TIE team. He has written over 40 plays, many of them for young people. His plays Sleeping Beauty and The Search for Odysseus were both nominated as Best Children's Play by the Writer's Guild with A Spell of Cold Weather winning the award in 1996. Charles has written many plays for radio, and a TV poem for BBC2, No Borders, set on the Welsh borders, where he lives and has spent most of his creative life.
Recommended products
The Classic Fairytales (Members)
(

£11.50

£10.93)
by Charles Way
Aurora Metro
ISBN: 0-9542330-0-X

more info
The Classic Fairytales 2 (Members)
(

£11.99

£11.39)
by Charles Way
Aurora Metro
ISBN: 978-0-9551566-7-0

more info
A Spell of Cold Weather (Members)
(

£7.99

£7.59)
by Charles Way
Aurora Metro
ISBN 0-9542330- 8-5

more info
Coming up
Who Needs AfL When We Have Got Drama?
Thursday 28th November 2019: 6-8pm
Venue: Old Diorama, Drummond Street NW1 3FE
In the 'chase the next initiative' climate in which we find ourselves, it is easy to forget that good drama teaching is, by its very nature, full of Assessment for Learning activities in any case.
This course will revisit the drama form as a rich learning and assessment tool totally in keeping with AfL values without having to interrupt lessons by doing so.
More info and book at Assessment in Drama.
Discount Member booking at Member Booking.
---
Drama for Teachers of English
Thursday 5th December 2019: 5.30-7.30pm
Venue: Haberdashers' Aske's Crayford Academy, Iron Mill Lane, Crayford DA1 4RS
Drama and English as subjects have a lot in common: for instance, the emphasis on stories and story making, and the exploration of characters, their actions and motives.
This course will empower and encourage English teachers or Drama teachers who also teach English to enhance and enrich their English teaching by using drama techniques with their classes.
More info and book at Drama for English Teachers.
Discount Member booking at Member Booking.
---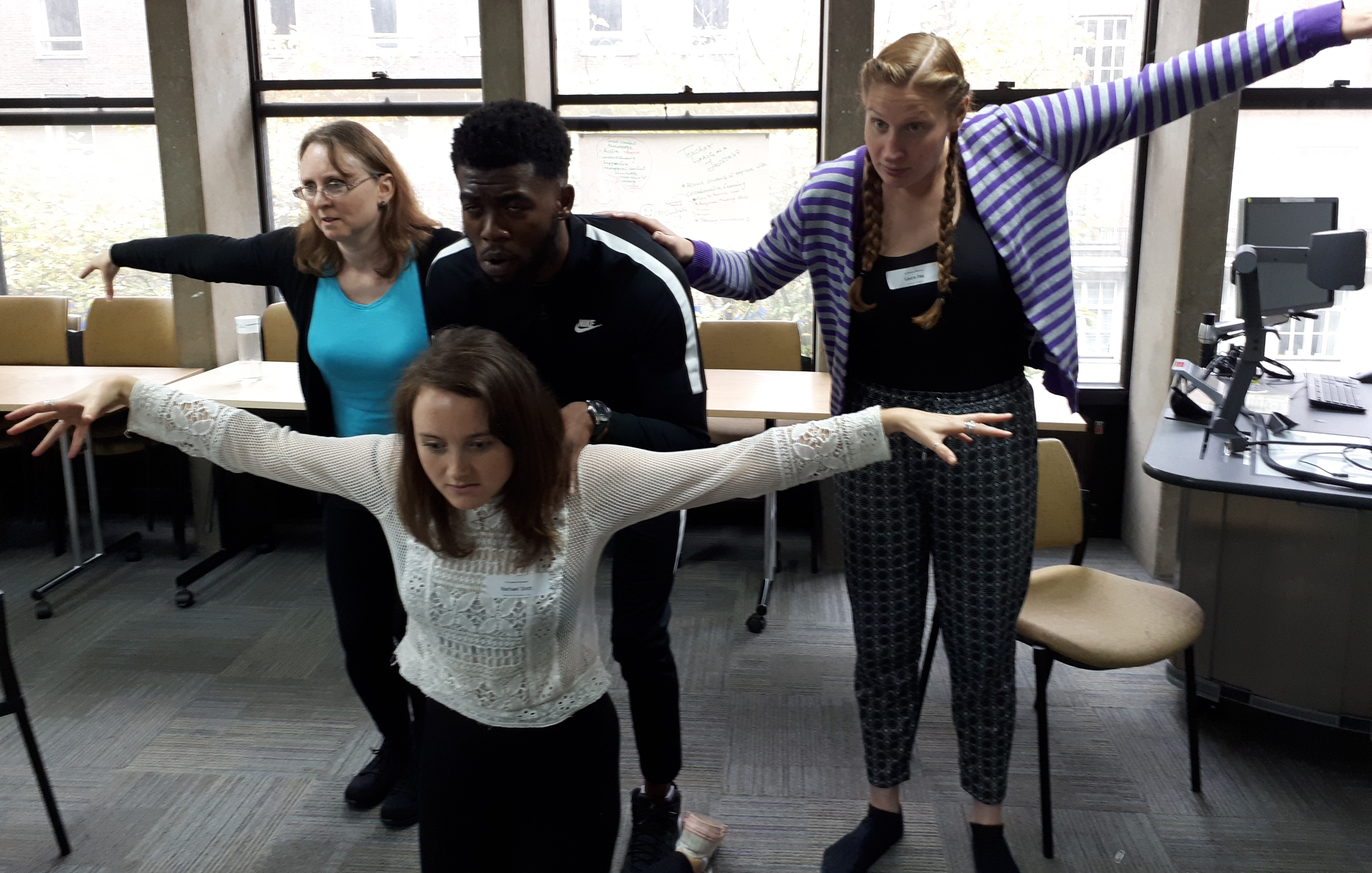 London Drama Students' Welcome
This event has been rearranged for Saturday 18th January 2020: 10-4pm
Venue: Institute of Education, 20 Bedford Way WC1H 0AL.
If you are starting your PGCE Drama course this year this is the event for you!
Starting Your Professional Development as a Drama Teacher is the London Drama event that aims to do just that – provide you with useful experiences, resources, ideas and information to equip you on your journey as a successful drama teacher. It will be practical (of course) and will also provide you with an opportunity to share your ideas, establish networks and gain inspiration from other students.
More info and book at Students Welcome
Discount Student Member booking at Member Booking.
---
Surveys
Drama Networks Survey
Are you in an active local network for drama teachers? Would you like to be? Take the LD Drama Network Survey here
---
GCSE Drama Take Up Survey
Has EBacc undermined GCSE Drama take up? Take the survey here.
---
Courses Survey
We are always keen to hear what courses we can run for you. Please take our Courses survey here.
---
Mapping Drama Practice
Take the Survey of Drama Practice: it will only take a minute
---
Organisations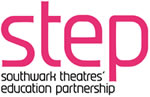 STEP is a borough-wide partnership linking the theatre community and education and youth sector in the London Borough of Southwark. STEP aims to equalise, extend and deepen the theatre and drama experience of all young people living in Southwark through the development of strategic partnerships between schools, youth and community groups and theatres and performing arts organisations. STEP's objective is to work closely with Southwark schools, youth and community groups and theatres and performing arts organisations to develop creative approaches to learning and provide innovative projects which stimulate children and young people's personal development and contribute to their educational attainment.
Find out more here.